Access this extensive IP for a turn-key solution
… and save hundreds of thousands of dollars and months in development costs and time, as well as management of the resources.
Health & Wellness has become an extremely competitive space.  Researching and developing resources, content and programs can take months and costs hundreds of thousands of dollars.
A better solution is to partner with us so you can immediately provide these resources to your clients and members.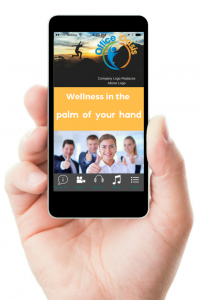 An example of how an end-user will see the content and resources. 
All branded from your business and for your clients